Authors Love Readers Podcast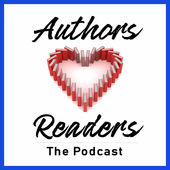 Come have a listen to my interview (under my Patricia Lewin name) on the Authors Love Readers podcast. It was so much fun. Plus, there are other author interviews out there which you might enjoy.
---
New Favorites Page
Check out my new Favorites Page.
I'm starting with my favorite reads of 2017, plus those at the top of my 2018 TBR Pile.
---
Coming In 2018
I have two new Patricia Lewin books coming out this year.The first is Out of the Woods. First, the third book in the Erin Baker thriller series.
Also, the long-awaiting sequel to Blind Run. (Yeah!)
Check out my chat post about the books here.
P.S. I'll post cover images as soon as I have them finalized.